Installing Disney+ app on a Sony Bravia 4k television
Sun, Jan 3, 2021
4-minute read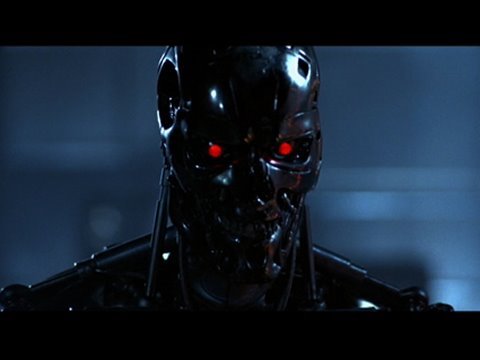 Well this was a "fun" little technology frustration. We wanted to get the Disney+ app on our Sony Bravia 4K HDR television - specifically - the Sony KD-55XD8005. By all accounts, Disney+ is supported on all Android-based televisions and ours is Android.
Have heard from plenty of other people who have done it with no problem. Even someone, who lives nearby, with the exact same television - it installed fine. The only difference we can find is that I'm on a slightly different (newer) firmware edition: mine is PKG6.6575.0259EUA against his which is PKG6.6545.0255EUA.
For them (and most Android TV users) the installation process is simply to go to the Google Play Store (on the TV), search for Disney+ and it should show up and install.
But when I try this, there is no app, and a message pops up:
Disney+ by Disney is not available on Google Play on this device.
And then variations of the same, including things saying it's not compatible. The fact this message pops up, shows the GPS obviously knows about the app but is insistent it's not available for my TV.
I tried it on the browser, where it doesn't even show up, but after finding the specific link to the item in the Google Play Store (https://play.google.com/store/apps/details?id=com.disney.disneyplus&hl=en&gl=US) and you get a mixture of things.
My Google account knows about my Sony TV, so it knows it could try and install an app to it; but that link says "It is compatible" but the install button is disabled.
However, a mixture of reports on the web talk about removing the parts of the query string (i.e., hl= and gl=) etc. This ultimately results in the app store saying it's not compatible.
I messed around with this a lot; including the browser on the television. A weird mixture of things happened; I could get the Install button to be active, but only when signed out. When I signed in, it told me the service is not available in my country. (And it very much is.)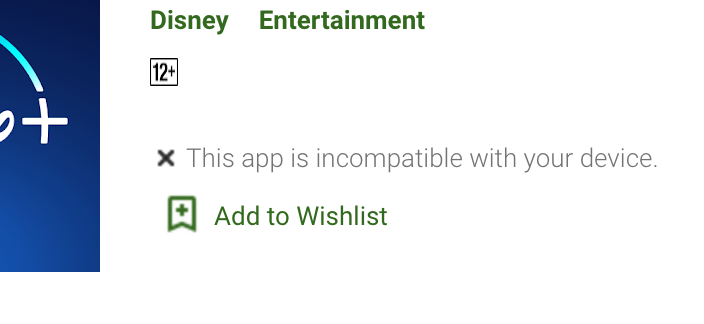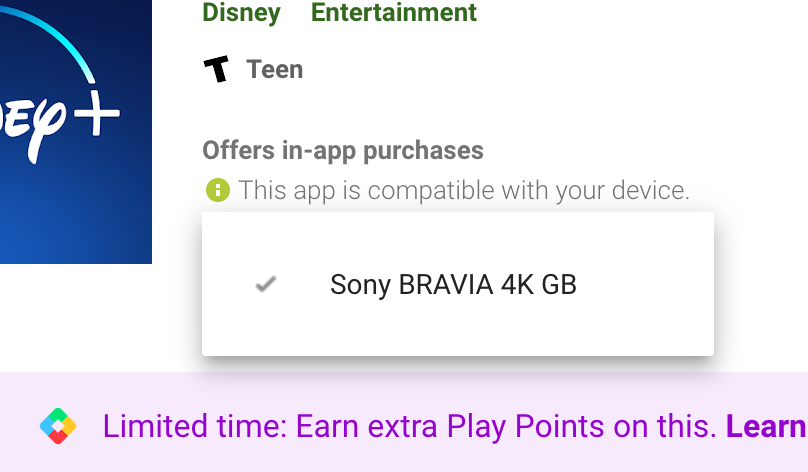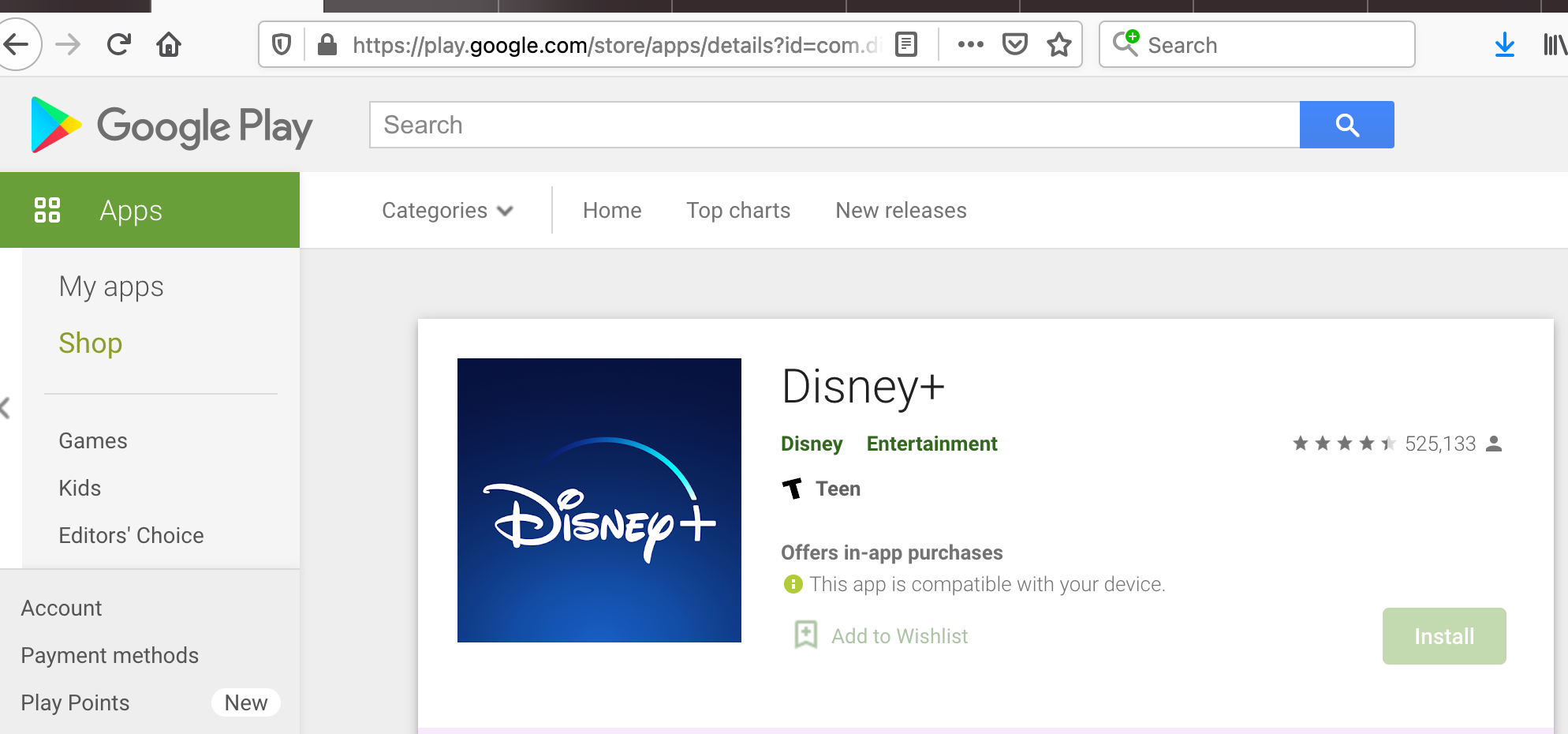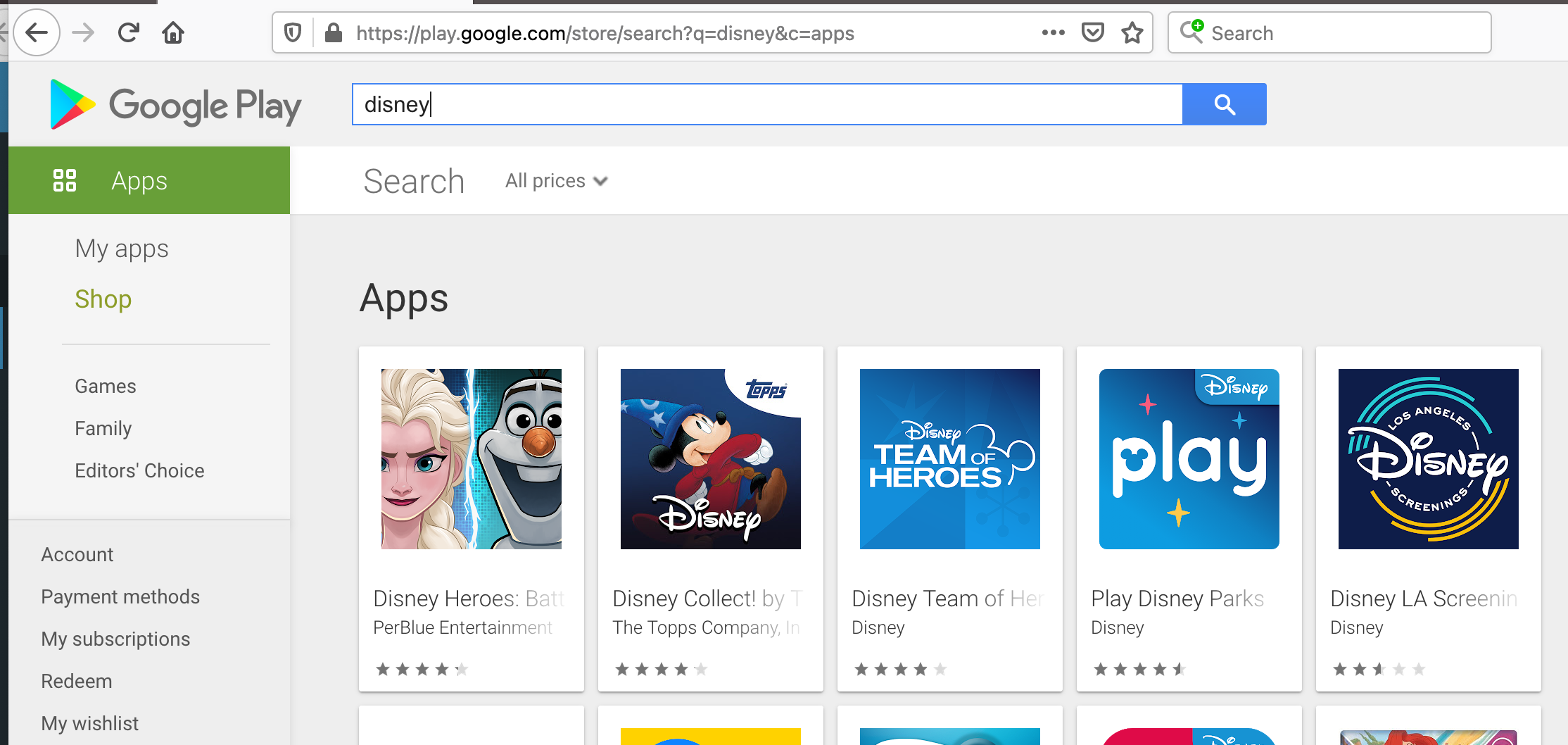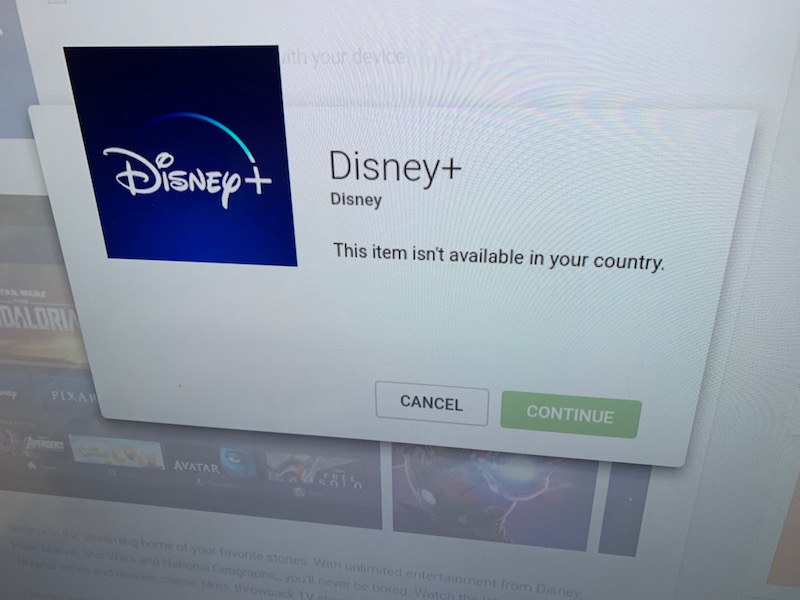 Ultimately resigned to the fact that the developers of the Disney+ app have cocked it up for my specific television ans so it's pending a firmware / app update from either Disney, or Sony, before this will work natively.
However, I was able to get Disney+ working - by sideloading the app.
The various guides I found on how to do this didn't explicitly work for me. Perhaps the best one was this but I don't have ADB installed (nor any inclination to do it given that it requires Windows) and ES File Monitor didn't seem to be available to me on the TV.
Nevertheless, I went over to APKMirror and grabbed the latest Disney+ APK for Android TV (1.11.3 at time of writing) and then uploaded that to the public folder of my Dropbox account. I renamed it to just dp.apk to make less typing on the TV.
I found an app on the TV called 'Downloader' which does pretty much exactly what it says. The really interesting thing about this is that the Play store in my browser knows it is installed on the TV:

Go figure.
Anyway, with that in place, I entered the full URL to the .apk file in my Dropbox library (I have a mini USB keyboard attached to the TV which made things a bit quicker than doing it via the remote!)
After it pulled down the 20mb or so, it immediately tried to install. It told me it needed permissions, which is done from the Home > Settings > Apps menu on the TV - you need to allow Downloader to install apps. Enable that, go back and try again, and voila… Disney+ running on the TV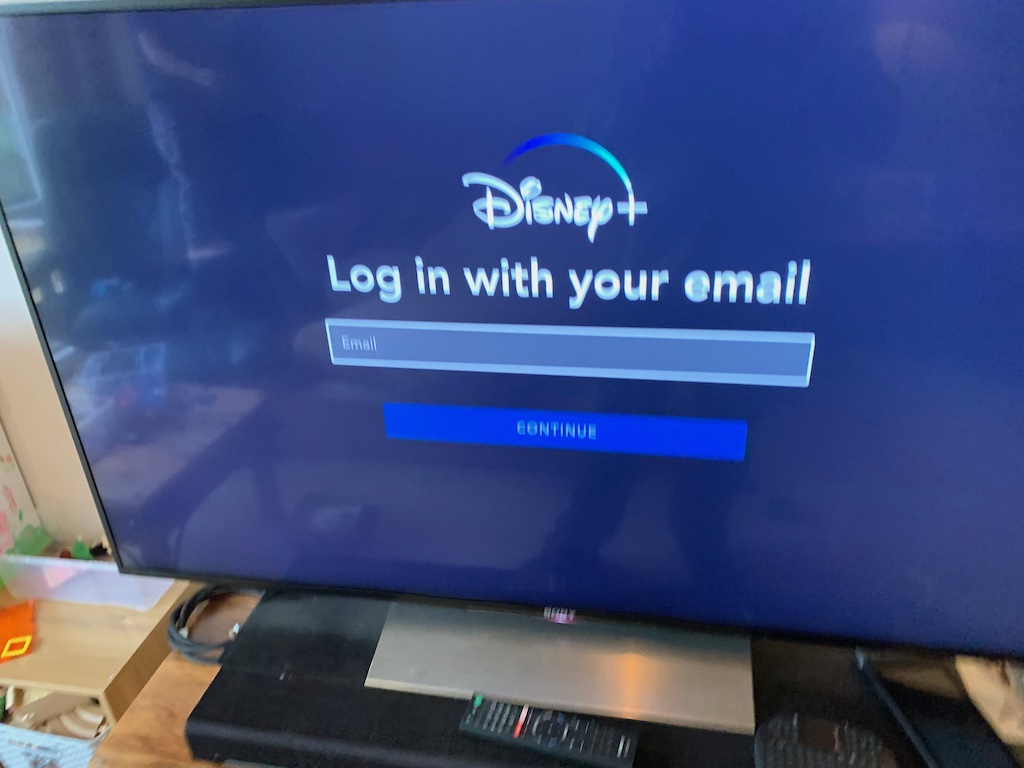 It really shouldn't be this difficult especially as the app seems to run absolutely fine with no incompatibility at all. I would also be curious to know if it's possible to sideload directly from a USB thumb drive for example, to save the Dropbox hump.
(03/01/2021: Despite software updates on the TV saying it's up-to-date, there is allegedly new firmware available for it (https://www.sony.co.uk/electronics/support/lcd-tvs-android-xd80xx_x80xxd-series/kd-55xd8005/downloads/00017085#relevant_products); may try this at some point to see if it's the ultimate issue/fix.)